PA Power Wrestling and Rokfin
Rokfin is an expanding platform where creators host content and connect directly with their fans. Majority of the content on PA Power Wrestling's Rokfin Channel is free to anyone who simply creates a login. Paid subscribers get access to not only all of PA Power Wrestling's exclusive content, but all channels on Rokfin, including Jordan Burroughs, Ben Askern, The Nittany Lion WC, MatScouts, and IAwrestle.
Pittsburgh

Wrestling Classic
The Rose Bowl of Wrestling
The Pittsburgh Wrestling Classic has been around since 1975 and throughout its history the Classic has featured some of the Nation's and World's top amateur wrestlers. In total 176 NCAA Champions and 28 Olympians have competed in the Classic. A team of the best high school seniors in the country squares off against Pennsylvania's top seniors in a dual meet format. Proceeds from the Classic benefit youth wrestling programs at the Boys & Girls Clubs of Western PA.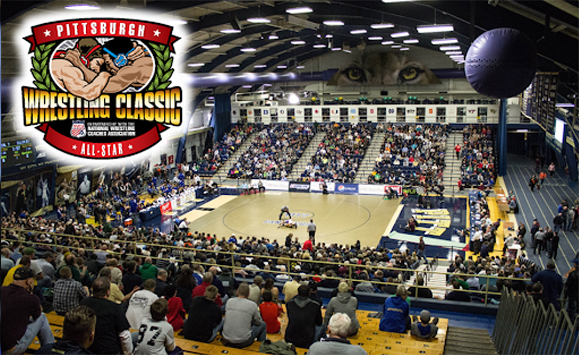 Powerade

Wrestling Tournament
Toughest Wrestling Tournament in PA
The POWERade Wrestling Tournament has a long history of success. Dating back to its origins in 1967 the POWERade boasts a total of 33 NCAA Champions and 7 Olympians who competed in Pennsylvania's toughest tournament. Each season the POWERade field seems to get better and better with State and National powers converging on Canon-McMillan High School in December. The event features youth, middle school, junior varsity, and varsity level competition.
Surge

Wrestling Tournament
PA Surge Hammer Award
Only the best will be worthy to wield the PA Power Surge Hammer Award! Since 2018 PA Power Wrestling has hosted The Surge Wrestling Tournament designed to allow wrestlers from across the Nation to prove their worth against top level competition. The goal of The Surge is to build confidence in wrestlers who want to take their name and skills to the next level. Many wrestlers who have competed in The Surge have gone on to win State and National Championships.